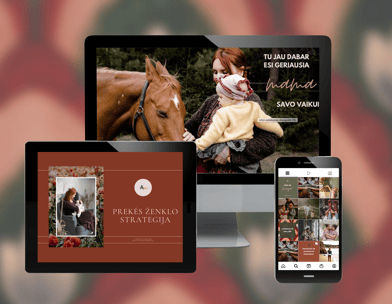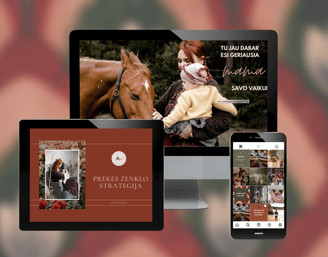 Autentiška motinystė - A community for mothers, seeking authentic ways to raise their children. Inviting them to share their struggles and turn motherhood challenges into solutions. We went for a cozy folk, boho look, inviting women to join the tribe and reveal their unique colours and patterns. Communication messages, brand voice and social media strategy were created to reflect this key idea.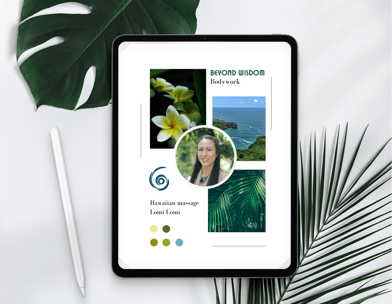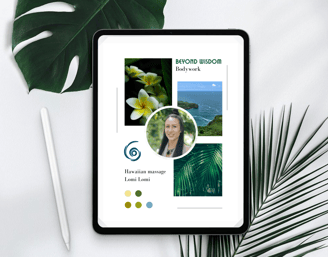 Beyond Wisdom - This unique Hawaiian massage focuses on our connection to the earth, our ancestors and the rhythm of everyday life. The spirit of Aloha and soul to soul connection is reflected through the branding.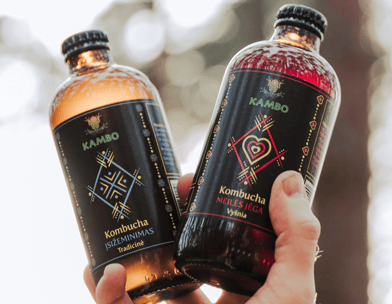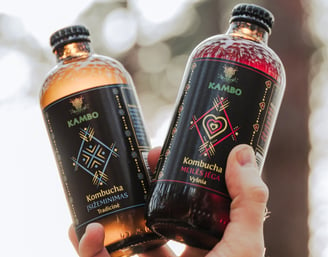 Kambo Kombucha - Craft brewed probiotic drink, rooted in nature, with a meaningful message on each bottle. We created the label concept, names for 4 flavours and the brand story.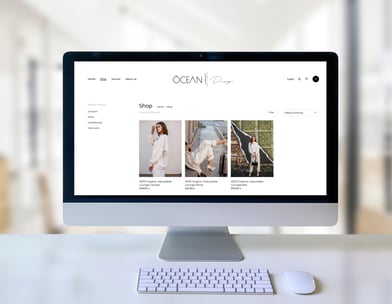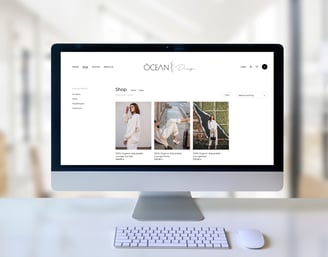 Ocean Design - Conscious and Inspiring Fashion brand, based on innovation, re-using recycled materials, with respect to the earth, seeking to empower women. The vision is to move from fast consumption into slow living, reflected by our choices. Minimalistic, clean, pure and elegant look, like a gentle sea breeze.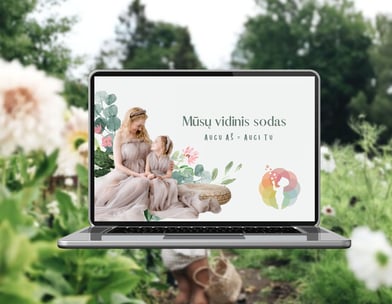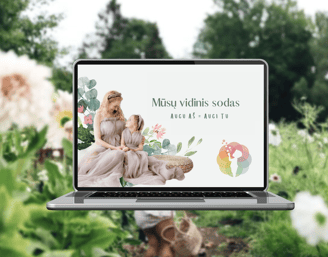 Vaiko emocijos - A blog and e-shop, offering educational tools for parents and children. Helping them to understand and express their feelings in a healthy way. Brand visual identity and communication strategy was inspired by nature. We came up with the garden idea to illustrate kid's emotions. Our mind is like a fertile earth; everything can grow in it: from harmful plants to beautiful flowers.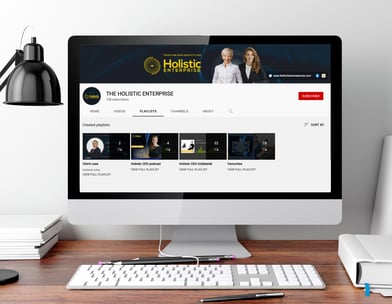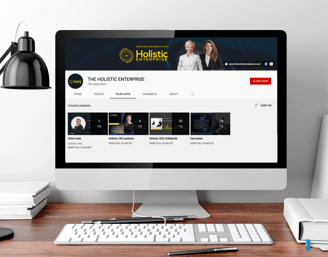 Holistic Enterprise - Building Business Empires With Conscious Leaders, 7-9 figure entrepreneurs and CEOs who already have the vision to change rigid hierarchical paradigms and move beyond ego and functional boundaries.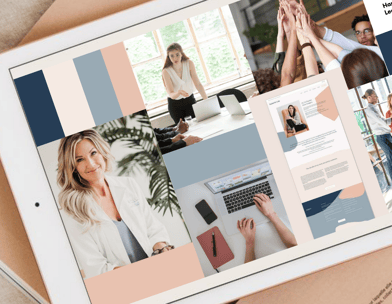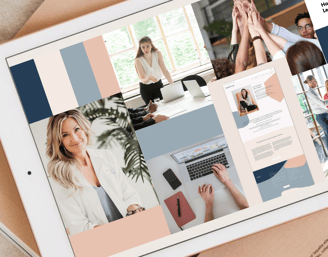 Happiness Leadership - Coaching services for companies, which believe in the power of teamwork instead of competition. Emphasising the importance of cooperation, unity and joy at a workplace.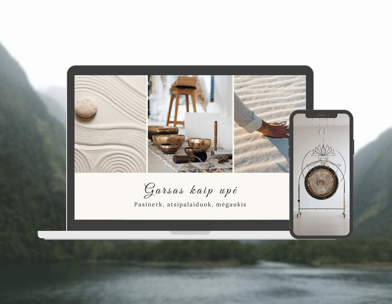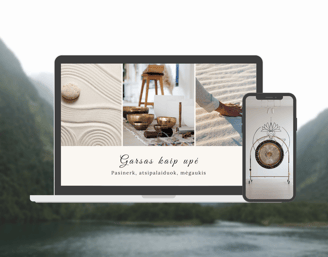 Garsas kaip Upė - A deep sound therapy journey, which helps to relax and reconnect with yourself. The main goal, while working on this brand, was to demystify sound healing and create a design, which would be simple, harmonious and down to earth.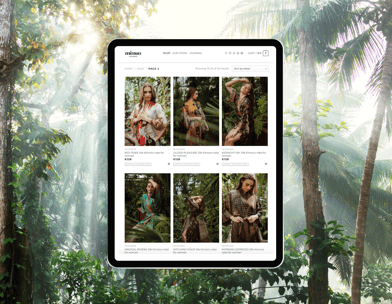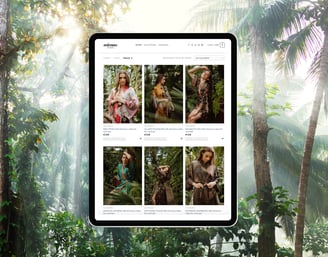 Mėnuo the Brand - Luxurious Kimono robes from Bali. They bring the sense of adventure, an excitement of sandy beaches, tiny market shops full of spices, fruit, and traditional silks.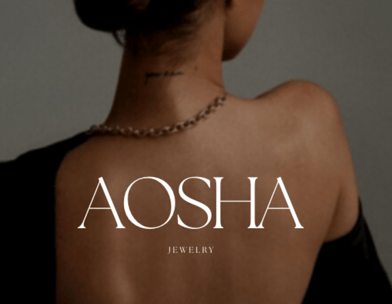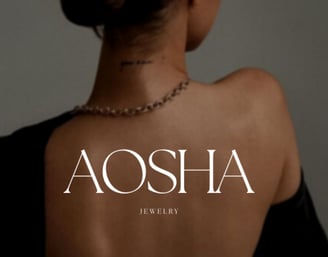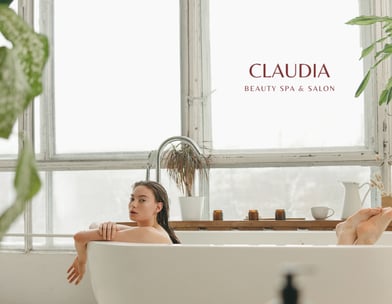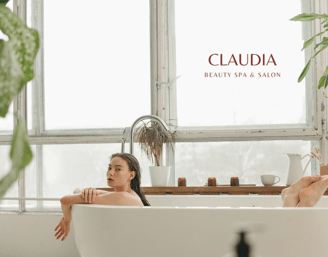 Claudia Beauty & SPA salon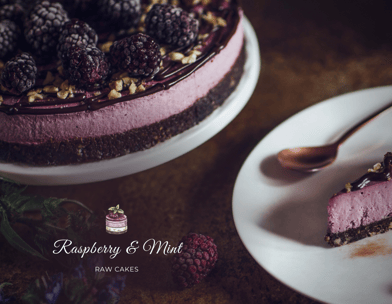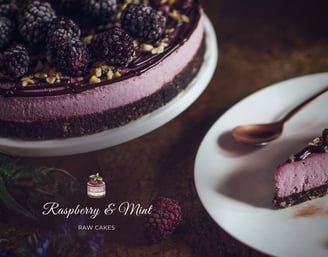 Raspberry & Mint - Raw Cakes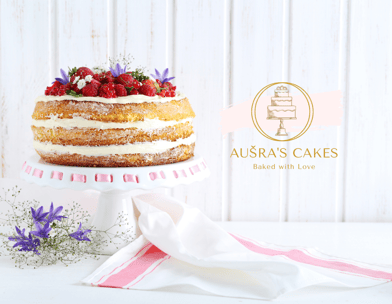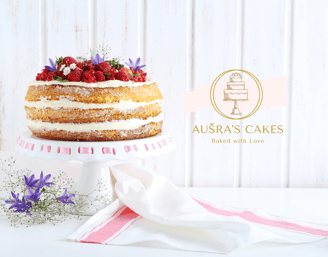 Aušras Cakes - Home Bakery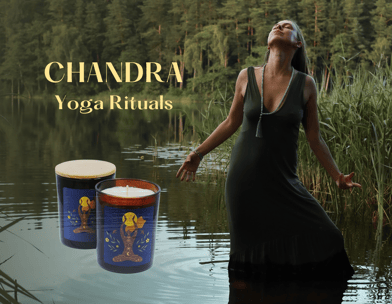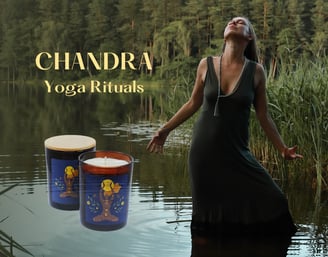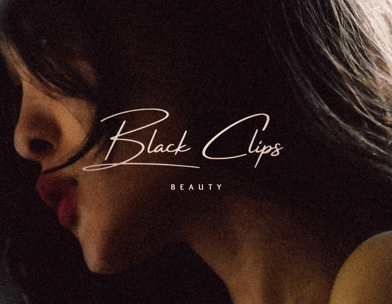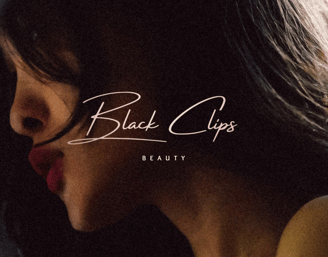 Black Clips - Hair Studio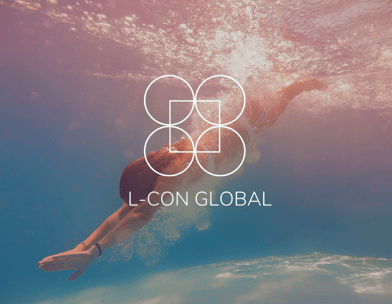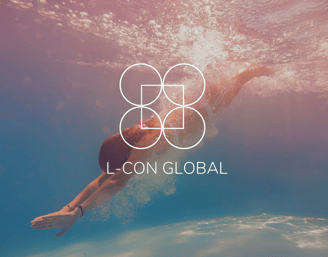 L-Con Global - Business Coaching services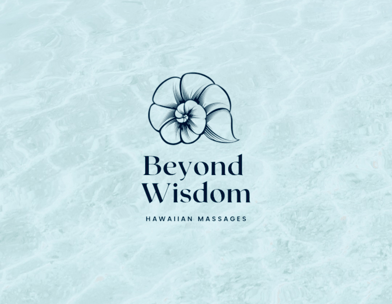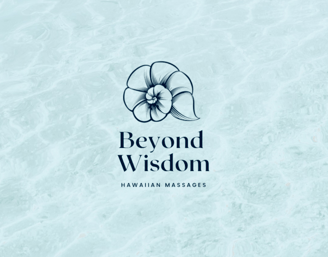 Beyond Wisdom - Hawaiian Massages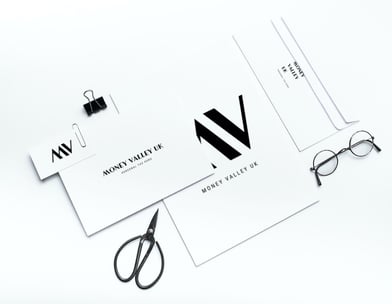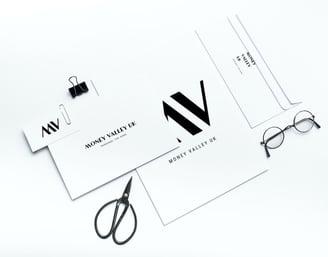 Money Valley UK - Financial Services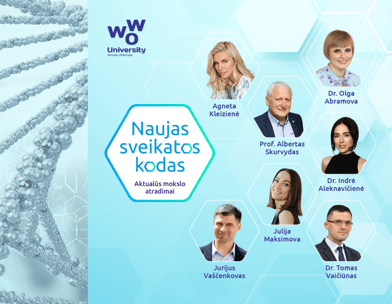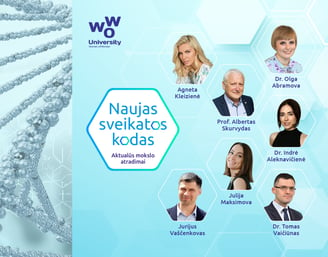 Wow University - Health Course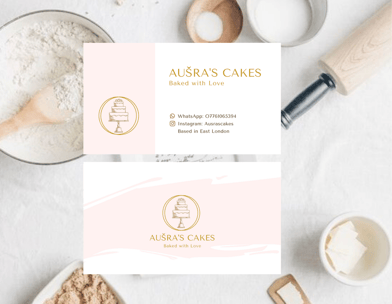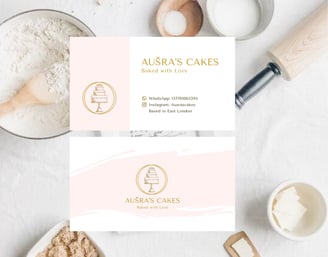 Aušra's Cakes Business Cards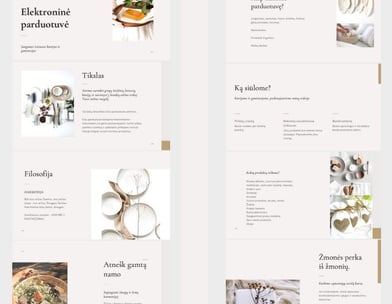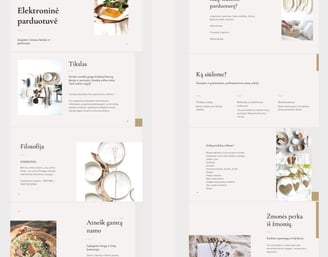 Presentation for Gaya Gifts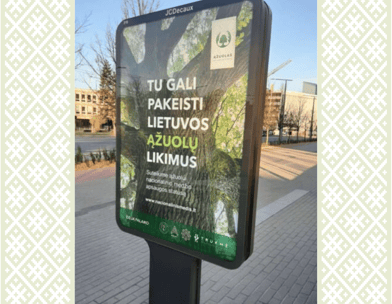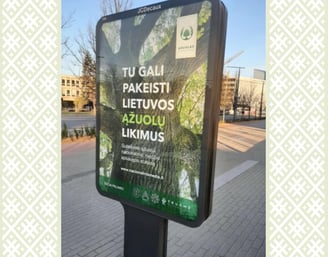 Oak - A National Tree Poster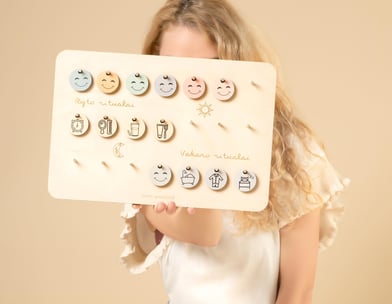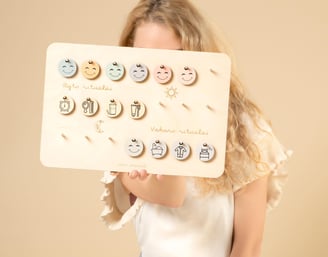 Day Rituals Board for Children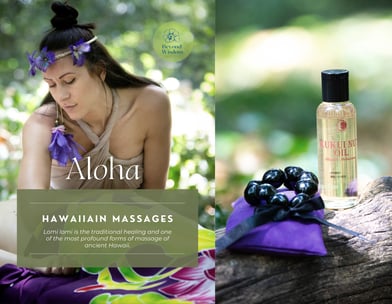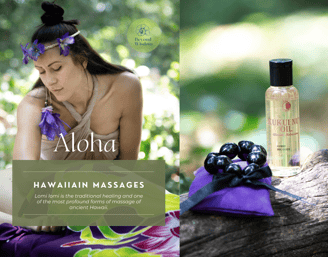 Hawaiian Massages Brochure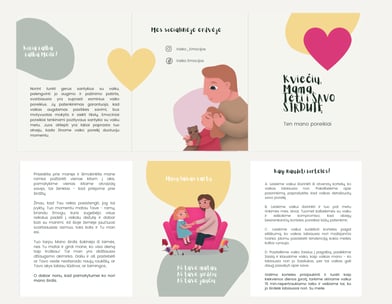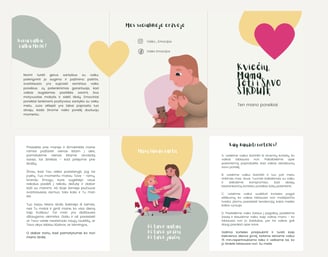 Kids Emotions Cards Brochure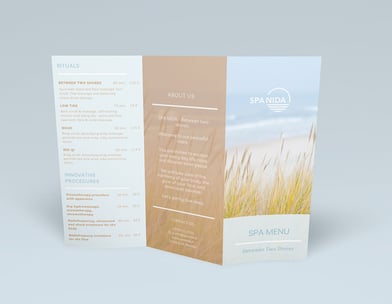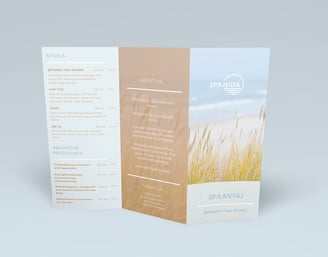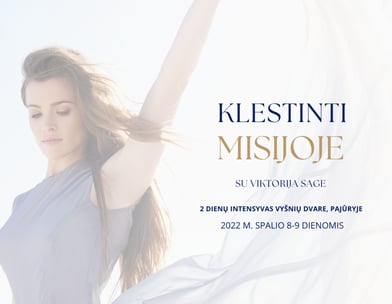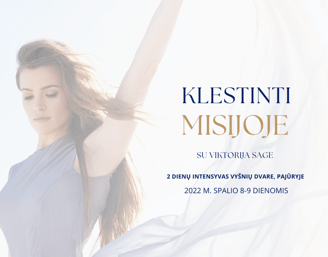 Magnetic Coaching Leadership Event